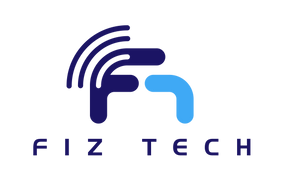 Hello everyone, A few months ago we started shipping to Canada, and now we are adding Mexico to that list! If you are purchasing from Canada or Mexico, please make sure to understand your local import law, as customs duty and fees may be charged to you through the shipping carrier.  We do not plan to ship out to any other country other than North America at this location, as our current products are geared for this region.  However we are open to sharing knowledge and collaborate to other distribution and retail businesses that have started up in the Helium ecosystem...
---
We are moving to a large warehouse to accommodate the accelerated growth.  Over the weekend products will be shifted over, and new inbound will arrive on site the following week.
---
Welcome to the our Soft Open month!   We have limited products currently but more are inbound!    I started Fiz Tech in November 2020 with the prospects of building a network consulting company.  I then found Helium Network and fell in love with the project and community.  Switching gears slightly to focus my attention on this community, building the network for it, and consulting for it!   Over the next few months to year I will be building a team to help in the endeavor of strengthening Fiz Tech and the network while providing a excellent service to all clients.  ...